Christian Meditation 11: Your True Treasure
You know that your earthly pilgrimage does not last forever. Heaven is our true home, where our earthly material treasures will never go. We build the true treasures of our heart, through love, kindness and in our daily actions as children of God.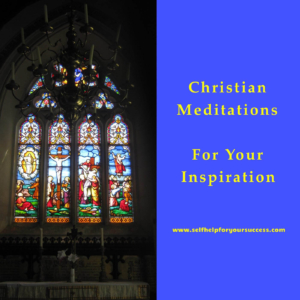 Hi there. Welcome to our Christian Meditation.
In this podcast you will meditate on your on the infinite treasures that await us all in heaven. That helps you to keep earthly treasures in perspective. This ensures that your heart will focus on what's most important in your life.
Our Bible text for this meditation is (Mat. 6:19-21)
"Do not store treasures on earth, but in Heaven. Where your treasure is, there your heart will be."
Peace and blessings to you and your loved-ones.
Rev. Gerry McCann
Never miss an episode! - Click 'Subscribe on iTunes' to be taken to our podcast page on iTunes where you can also discover past episodes.